Industrial Electricians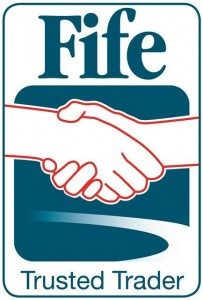 R.B. Grant Electrical Contractors can carry out a wide range of industrial electrical installations including extending, servicing and testing electrical installations in industrial premises in Fife and all over Scotland. We have carried out industrial electrical installations for over 46 years in factories, plants and farms. Our staff our fully trained and qualified industrial electricians. Our experience in industrial electrical installations make us the number one choice for industrial electricians in Scotland.
Industrial electricians review
Mr Mason – Fife " We have used RB Grant for industrial electrical services for around 32 years. They have carried out both large and small installations for us and have always been more than happy with the price and the standard of installation. The electricians are all very friendly and the level of experience is exactly what we need to help our business keep running. Would be happy to recommend there industrial electrical services"
Industrial electrical installations
We have provided electrical services in factories, farms, schools, hospitals, chemical plants, whisky distilleries and warehouses. We maintain, repair, test and install switch gear, transformers, motors, contractors, distribution and control equipment. We provide solar PV installations in industrial premises and can help with planning and structural issues. We are the number one choice for industrial electricians in Fife and carry out our services all over Scotland.
We can provide a full industrial electrical design service using our trained design engineers. Using the latest computer aided design and drawing packages we provide our clients with peace of mind that there industrial electrical installation will be full compliant with current standards. We work with several manufacturers to provide a range of options and costs to find the best solution for our clients . All our estimates are free with no obligation. We also provide help with planning and building warrants registered with the SBA saving customers time and money.
When it comes to new or renovations of industrial building we can liaise with the DNO ( distribution network operator ) to apply for new or larger 3 phase services . We can apply calculations to find the most appropriate size of electrical service for the  project and submit applications and attend DNO site meetings.
Industrial electricians
We have industrial electricians with a wide range of experience in a number of different industrial situations. We have extensive knowledge in industrial electrical environments and can design an installation to meet both client's and current standards. We train our electricians to the latest industrial standards and use the latest in installation technologies. We are authorised and approved by the NICEIC and our industrial electricians are regularly checked and tested for compliance.
We offer the following services:
3-phase electrical installation
Motor control circuits
industrial electrical installation testing
Hazardous areas by fully trained Compex electricians
Emergency and utility lighting
Ventilation systems
Lighting design
Solar photovoltaic panels / PV Panels
Fire alarms and fire risk assessments
Fast and efficient emergency electrical call out
Test & inspection services
Portable appliance (PAT) testing
Special installation – caravan, swimming pool, construction site
Security, CCTV and burglar
Automated gates
Generators, back up and emergency
Roofing services
Waste removal / recycling
Visit us at Facebook at https://www.facebook.com/rbgrantelectricalcontractors
R.B. Grant offer a reliable joinery service and roofing service for industrial customers.
R.B. Grant Electrical Contractors also remove, clear and recycle waste throughout Scotland.